My grade 8 students in this semester will study about 3D perspective. The lesson started up by playing games……yesssss. What games? Tetris 3D 😀
I asked the students to bring laptop to classroom. Not everyone can bring it, of course, but I'm quite happy that most of them can. I'm still encouraging them to bring it to school because we will use another program, Google sketch up (a free software) to help students develop their three dimensional visualization ability and visual-spatial intelligence. Back to this tetris 3D activities, they sat in groups of four and play the games. Most of the students have played Tetris but not Tetris 3D 🙂
Since we have trouble connecting to the internet, so I also asked the students to had the website pre-opened at home so the page load completely and after it load, let the laptop hibernate so it can be opened quickly at school. Fortunately, for some links, the game is available as an installable software (so no internet connection will be required later on)
Some pictures taken during the activities: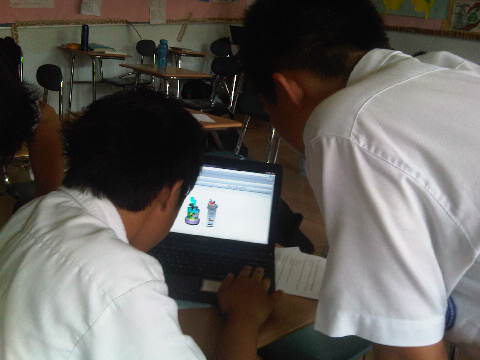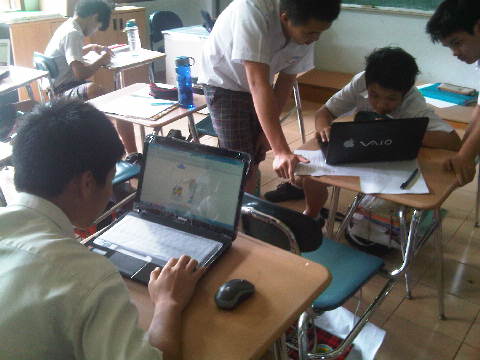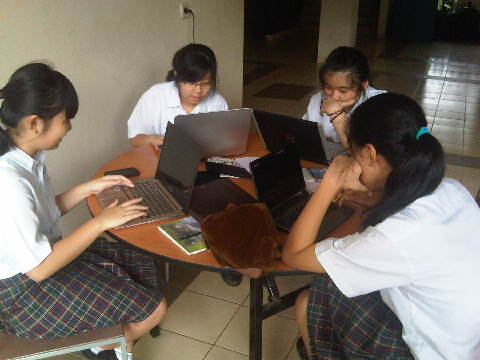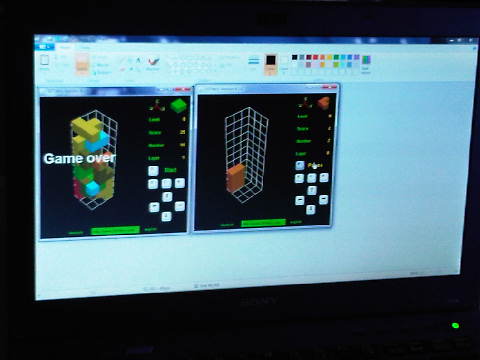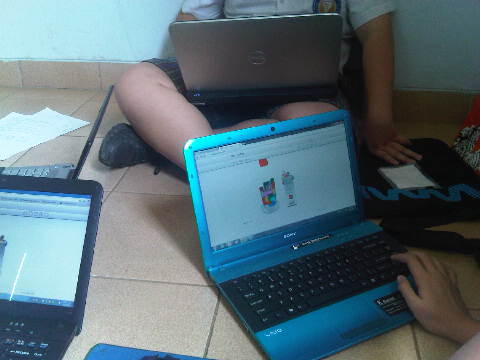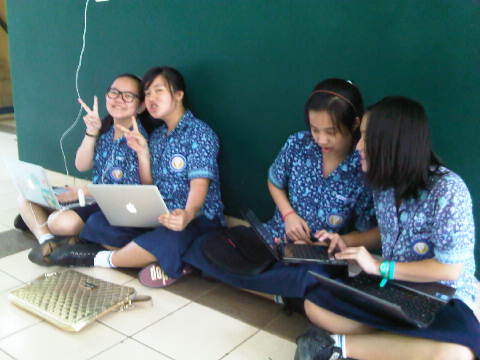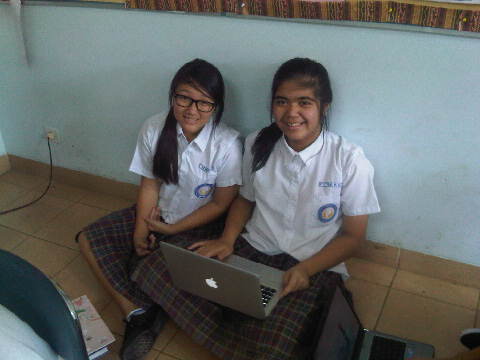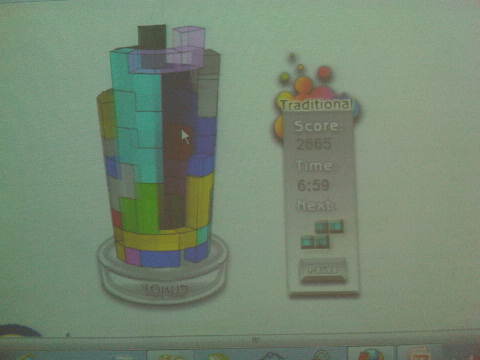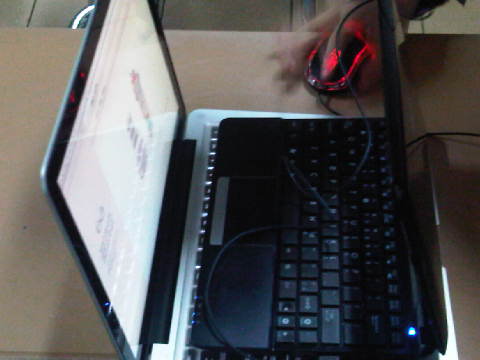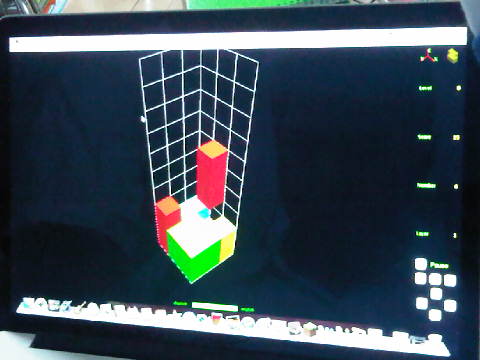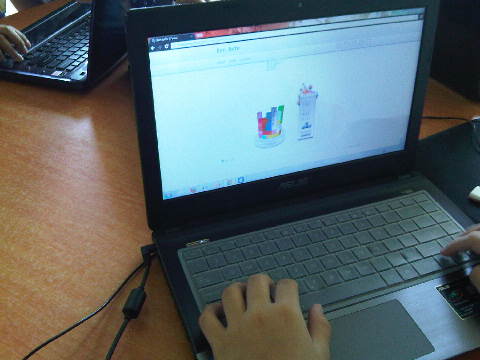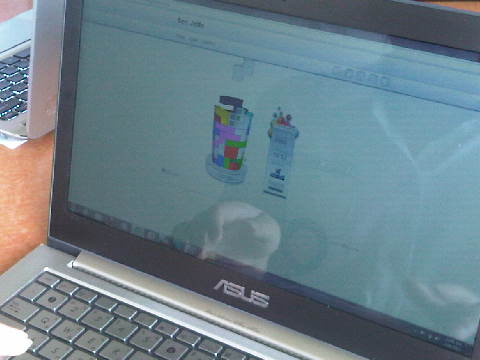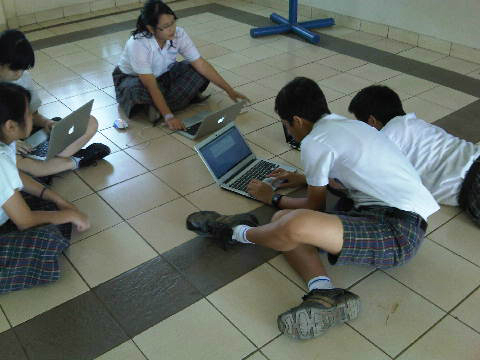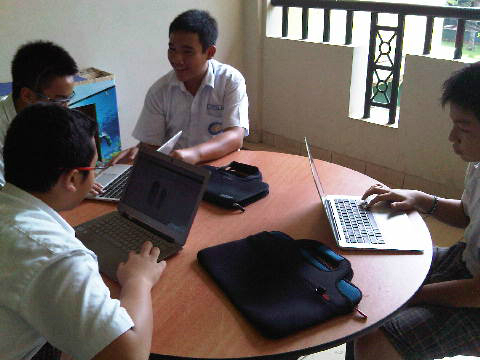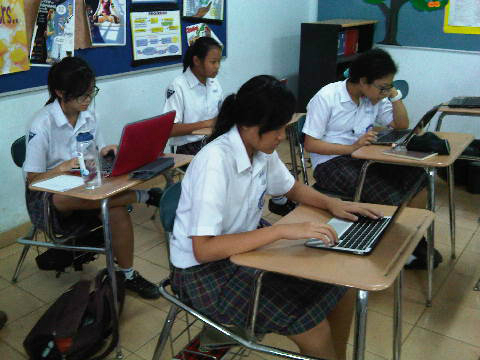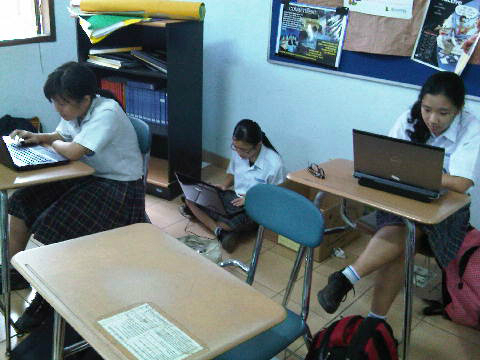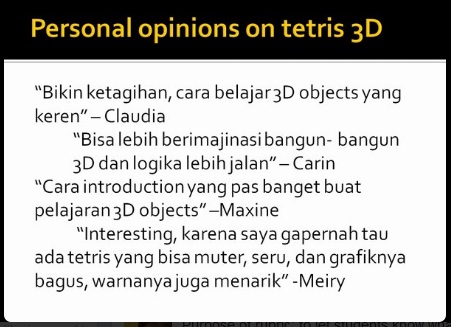 There was an article about "What are the benefits of tetris?" posted in BBC news several years ago. It means, by doing this games, students' brain are also trained in memory, attention, perceptual awareness, thought, language and consciousness.
"Tetris was the perfect game, it was simple to learn, you had to practise to get good and there was a good learning curve. Tetris is an excellent tool for neuroscience." ~ Dr Richard Haier
The complete article can be read here.
Below  are some students' reflection about doing this activities:
From Amanda:
I think that the 3D game is a really educational game, and is really helpful when studying 3D shapes. We can view the shapes in from quite a lot of angles.
While I can't say it's the best, I think it's quite impressive where it helps us train our quick thinking and logic while having fun.
Even so, Tetris in 3D isn't very easy to play. It requires a strong mind and some patience, as it may take some time to memorize the controls and shapes.
In conclusion, I believe that Tetris 3D is very helpful for study purposes, and helps train our minds into slicker and smarter ones.
From Audrey:
In total, I played the game for four times. In my first game, I did not know the controls, so I often messed up, which caused the game to end quickly, scoring a little over 700.
However, after I learnt the controls (thanks to Erlangga), I managed to score a little higher everytime I played. Starting from 3056 to 3477, and gradually growing to  4083.
During the game, I found some obstacles. For example, like I said before, I was a little unused the controls, so I often pressed the wrong button (I'm not a very good gamer, after all). Another problem is that because it is circular, I cannot see all faces of it, making it harder to see all the possibilities that fit.
I tried to overcome these problems by turning round and round quickly, before deciding where to put the shape, although this method does not come in very handy when it is near the death line. I'm still working on it though.
Although I admit that 3D Tetris is challenging, I will try my best to not give up and so to improve my 3D skills.
From Erlangga:
Tetris 3D is very fun. It helps my understand 3D shapes more, and it is not boring. It is a bit hard because I never played it before. I think that the game is very creative, and I would like to play it again in the future to improve my 3D skills.
From Louis:
I have never played Tetris before, so I am not good at it. Playing Tetris requires a smarter and more creative mind, and also lots of practice.
So all students, you did all good job….proud of you 🙂